---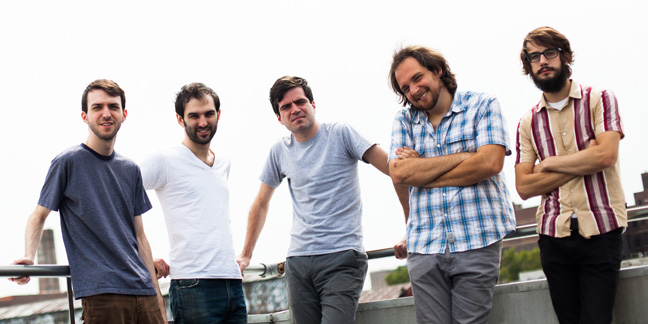 Photo by Kyle Dean Reinford
Titus Andronicus' Patrick Stickles

TOP FIVE RECORD COMPANY FAILS OF 2012: Self-released records and unsigned giants in alphabetical order:
BAD CREDIT NO CREDIT - THE WHOLE BUFFALO: Horn-toting Brooklynites, featuring the city's most fearless and golden-voiced frontwoman, merge Tom Waits and the Squirrel Nut Zippers, utilize Kickstarter.
FREE ENERGY - LOVE SIGN: The best pop rock record of 1988 finally arrives - the world awaits the launch of their own record company.
HALLELUJAH THE HILLS - NO ONE KNOWS WHAT HAPPENS NEXT: Nineties indie rock is alive and wordier than ever and also on Kickstarter.
HARD NIPS - AMAZING GUNS: Three Japanese expatriates reveal to us that the most relevant rock band is AC/DC, except that they needed more phaser.
THE SO SO GLOS - BLOWOUT: A band of Brooklyn brothers bring old school pop punk into the twenty first century, producing a flawless classic in the process.
HONORABLE MENTION: TITUS ANDRONICUS - LOCAL BUSINESS (UK EDITION): Jersey boys get lost in the shuffle of record conglomerate restructuring, regret not getting Jamie XX to produce.
---
http://pitchfork.com/features/staff-lists/9020-guest-list-best-of-2012/